Call Now For A Free Quote & Fast Service
801-888-5433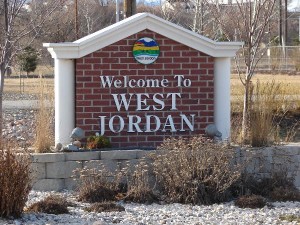 Settled in 1848, West Jordan is the 4th largest city in Utah. With over two decades of experience in West Jordan house cleaning, we conveniently have a service location in West Jordan to meet a wide range of cleaning needs, large or small. Some of the services we offer include regular house cleaning, deep cleaning and move in and move out cleaning.
West Jordan House Cleaning:
We specialize in West Jordan, UT house cleaning services as well as regular maid service. From apartments to large homes, we can tackle any type of cleaning and always make sure your space shines everytime! As with all of our cleaning services, we offer a 100% satisfaction guarantee and offer free telephone and email quotes.
Bi-Weekly Cleaning:
Keep your West Jordan home shining all of the time with bi-weekly cleaning. When our expert cleaners come in every two weeks you house will always be fresh and clean. It's a great feeling to walk into your space to find a perfectly groomed carpet and shining fixtures throughout. Special discounts available for regular bi-weekly cleans.
Move Out Cleaning:
Whether you're moving out of an apartment or getting ready to have your new tenants move into one of your rental properties, 5 Star Cleaning Services is there to get your rental in tip top shape. Our move out cleaning service includes "deep cleaning" which covers baseboards, blinds, vents, refrigerators, ovens and more. Our goal is to make your space look like it's never been lived in!
To get a quote for our West Jordan house cleaning services, give us a call or send us an email for a quote. Join the many satisfied 5 Star Cleaning clients and discover the 5 star treatment your home deserves!
Call Now For A Free Quote & Fast Service
801-888-5433
View Larger Map